Workers Compensation Insurance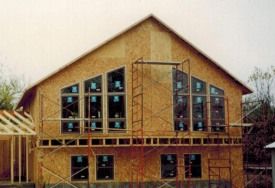 ProSource Insurance Services Inc wants to make sure you have every available option when it comes to Workers Compensation Insurance. As an employer, you have an obligation to ensure a safe work place and the law requires a business with employees to have Workers Compensation Insurance. Work Comp is a system of insurance that pays for employee injuries or an employee who cannot work due a to a work place injury.

ProSource Insurance Services Inc can offer many different work comp programs such as Monthly Reporting, Estimated Payments or Pay-As-You-Go policies in order to customize a package that fits your needs and industry. We take a proactive approach to our clients' Workers Compensation challenges. We work to reduce insurance costs by educating our clients' on work place safety and understanding how your work comp works for you.

Coverage and benefits can be obtained for the worker no matter who is at fault. For those workers injured in the workplace, medical expenses and income replacement may be necessary. Our network of companies and experienced agents can analysize your California work comp insurance needs. Contact us today for more information on Workers Comp Insurance.

How does this benefit the California business owner?
Reduced injuries and losses
Reduced medical and disability costs
Reduced policy adjustments
Reduced premium costs
Servicing your California work comp insurance needs
Having the proper California workers compensation coverage can protect your employees and your business from loss and financial damage. At ProSource Insurance Services Inc, we can service your work comp insurance needs in La Mesa California area.